High quality products, Fast lead times, Made in the USA

1

FAST 2 weeks standard lead time approx.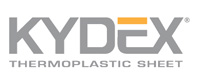 KT is made in the USA, Nampa ID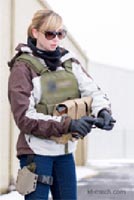 <click to view
This is a requirement, not an option, as stated on our Terms of use.
- OPTIONS -

Colors: Click on image below to see standard and custom color options.

Custom or Send in (N) option is available to anyone who would like a custom color KYDEX® sheet material. When you order the Custom or Send in (N) option, you will have to provide us (Send in) two (2) pcs. of 12"x12" KYDEX® sheet or we can order it for you and we'll just send you an invoice for the extra cost. Please contact us before or after you place your order; contact@kt-mech.com

**Special Order colors are Thermo-Digital coating applied to the Kydex surface. These are for (N) Novelty purposes only and are not intended or designed for use as military spec camouflage. 2-4 weeks lead from order to ship apply.

Supported Weapon Light:

Surefire X300

Surefire X300 Ultra

Streamlight TLR-1

Streamlight TLR-2

Streamlight TLR-3

Streamlight TLR-4

Viridian C5 / C5L

Viridian X5L gen 2

Inforce APL gen 1 lever type

Inforce APL gen 2 screw type

- More OPTIONS-

KT GUN BELT 1.5 / Cobra Belt

Add a Thumb Break feature to your holster

KT Stabilized Parallel Drop Plate

KT Gunfighter™ / Defender™ Parts

KT AKELA™ Parts

KT MELEE™ Edge weapon sheath

IWB / OWB Soft loops

KT Active Retention Strap

OWB Rigid Belt Loops

KT (HM) ULTR™

*NEW* KT Drop Leg thigh mount
Warranty: KT Holsters (by KT MECH LLC) have a 30 Days Warranty from the date of purchase that covers material/manufacturing defect. The 30 Days Warranty only covers the initial holster you purchase and does not cover any replacement holsters. Please do not modify the holster as it will void the warranty and compromise the integrity of the holster. If you have a problem, let us know, send it back, and we will fix it.
Returns: Please let us know if, for any reason, you need to return your holster via email (contact@kt-mech.com). We will send you instructions on where to send your item. Make sure that you use a shipping company such as FedEx, UPS, or USPS that provides a tracking feature to prevent loss. As soon as we receive your item, we will send you confirmation. If you desire are refund, please allow up to 5 business days. All our holsters are custom made to order, per your specifications, so refunds are subject to a 15% fee for cost of materials that can not be reused and labor. The shipping can not be refunded.
We are always ready to help you in any way, please contact us at contact@kt-mech.com if you have any questions. We're happy to help.
Thank you,

Harvey Lizaso
Contact@kt-mech.com


Q – Why use PayPal? Why can't I create a user profile?
A – Privacy, by using PayPal you can rest assured that your private information remains private. By using PayPal, only PayPal sees your Credit Card info. We will not share your private information with anyone and the less information we have about you, the better.

Home | Holsters | Pouches | Parts Dept | Gallery | Surplus | Contact
© 2013 KT MECH LLC. All Rights Reserved.
KYDEX® sheet is a registered trademark of KYDEX, LLC | KT GUNFIGHTER™, KT DEFENDER™, KT C-CLIP™, KT FLEXMOUNT™, are trademarks of KT MECH LLC | Kimber Pepper Blaster II is a trademark of Kimber Mfg. Inc. | Delrin® is a registered trademark of DuPont™ | MOLLE-Lok and Blade-Tech are trademarks of Blade-Tech Industries | Viridian™ C5L is a trademark of Laser Aiming Systems Corporation | Streamlight TLR-1™, TLR-3™, TLR-4™ are trademarks of Streamlight®, Inc. | Insight M3 is a trademark of L-3 Communications EOTech | Surefire X300® is a registered trademark of Surefire, LLC | Inforce APL is a trademark of Emissive Energy Corp. | Loctite™ is a trademark of Henkel
Thank you for choosing KT holsters by KT MECH LLC! KT MECH LLC, innovative mechanical engineering and designs. KT MECH LLC is not responsible for any negligent use or misuse of its products. In no event will KT MECH LLC or its partners be liable for any damages, including without limitation direct or indirect, special, incidental, or consequential damages, losses or expenses arising in connection with